Workshop On Emotional Intelligence
8 Jun 2023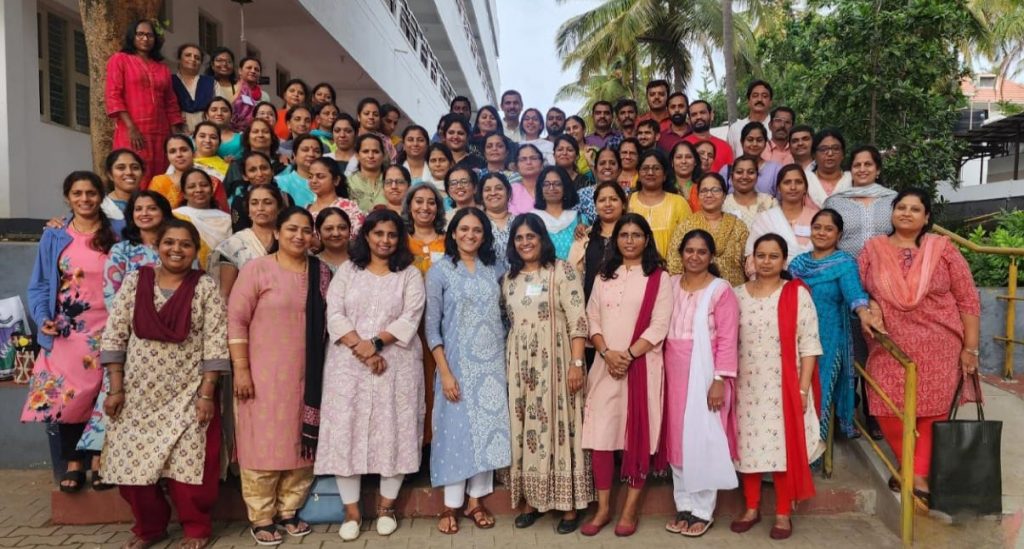 A workshop on EMOTIONAL INTELLIGENCE was conducted for the teachers of Manasarowar Pushkarini Vidyashrama on 17th & 24th June and 8th of July at school's campus. Online sessions were conducted for an hour each on 20th, 22nd, 27th, 29th of June and 4th & 6th July 2023.
The workshop was conducted by the team 'Bhaavtharang'. The workshop enlightened the teachers to PAUSE – A reminder to stop for a minute and observe one's breath, thoughts and emotions. Being aware and appreciating oneself should be practiced everyday. Practising positive affirmations helped teachers to remove negative thoughts and look towards a happier professional at school.
Workshop enhanced on the ways to manage one's emotions and understand the emotions of students around teachers which helps to build a good relationship with students and help them to inprove their ability to concentrate on various aspects.
The workshop also thrown light on reducing conflicts and resolving conflicts as well and showed the ways to create and manage a healthy working environment for teachers.