Education at our school is a multifaceted process, which aims at holistic development of all the learners. The school provides a platform for children which enables them to recognize and realize their latent talents, carve a niche for themselves and grow up to be responsible citizens of future, possessing the capability of being instruments of positive change in this ever changing world.
We take care to inculcate the values of tolerance, understanding, fearlessness, social sensitivity and the ability to resolve problems amongst our students. A prolific American Writer, Sarah Josepha Hales had once opined, "There can be no education without leisure and without leisure, education is worthless." So, co-curricular activities are considered an important aspect of a child's education at Pushkarini.
Every 1st and 4th Saturday of the month, Grades 6 to 10 are involved in Club Activities which helps them discover their creative potential and go beyond the rigour of mere text book learning.
Our clubs cover a plethora of activities like Environmental, Reaching out to the community, cooking, self grooming, Hands on Math & Science, Debating, Art and Craft, Gardening, Sports and Personality Development.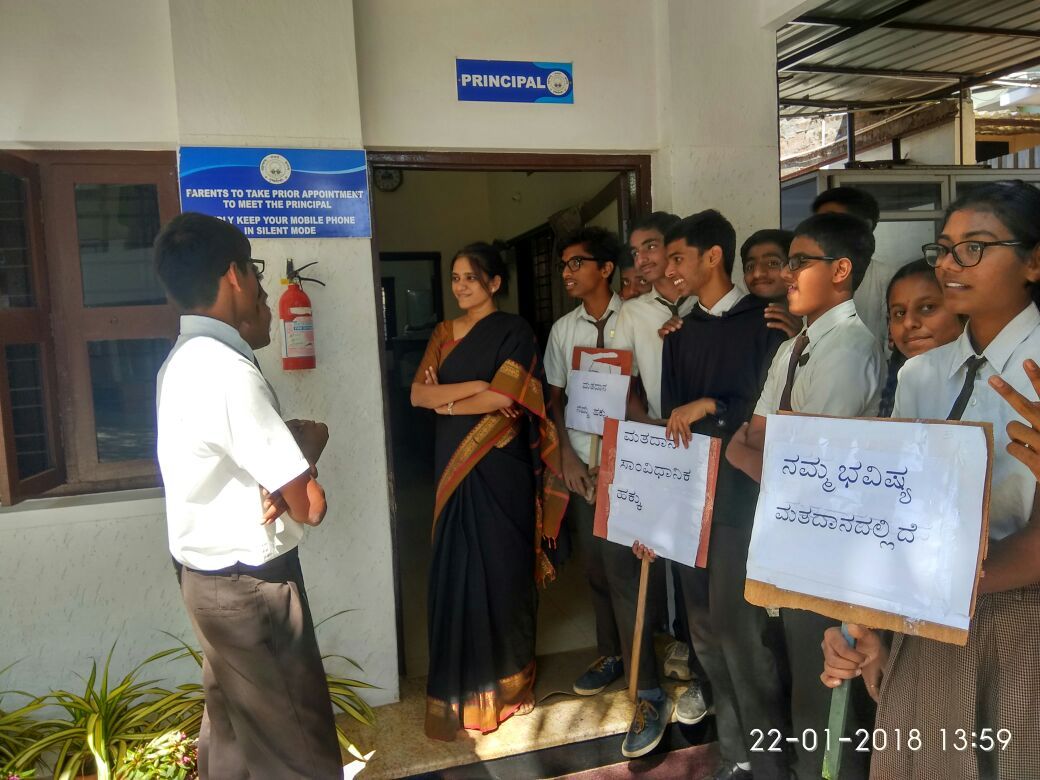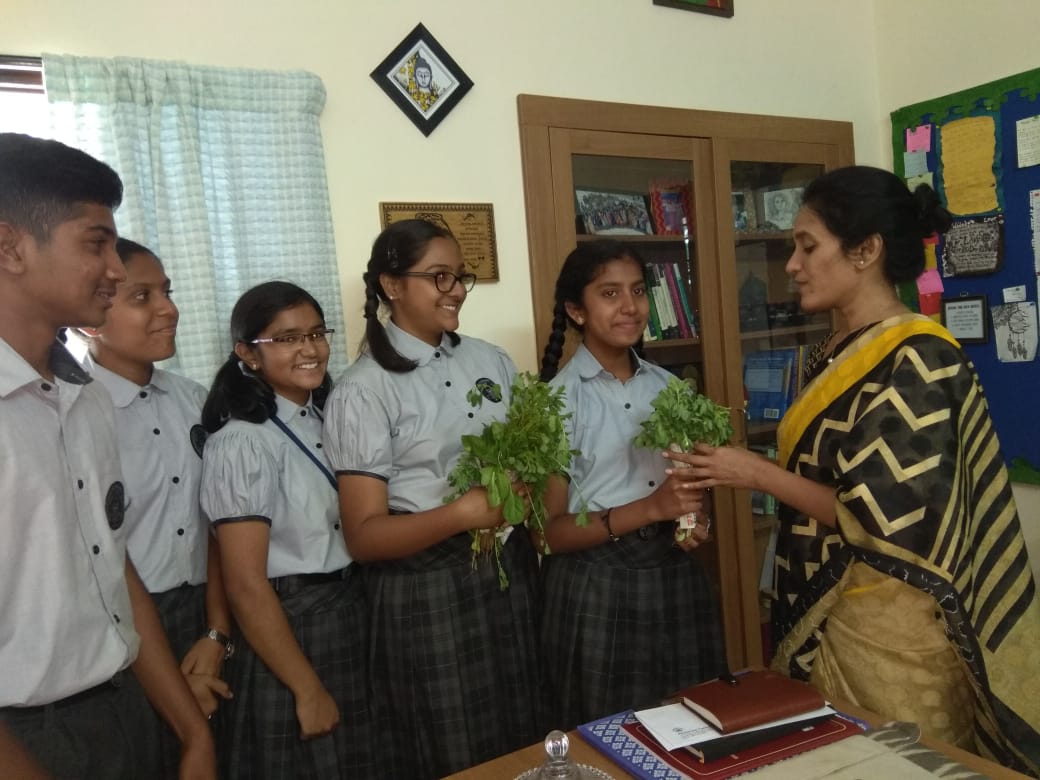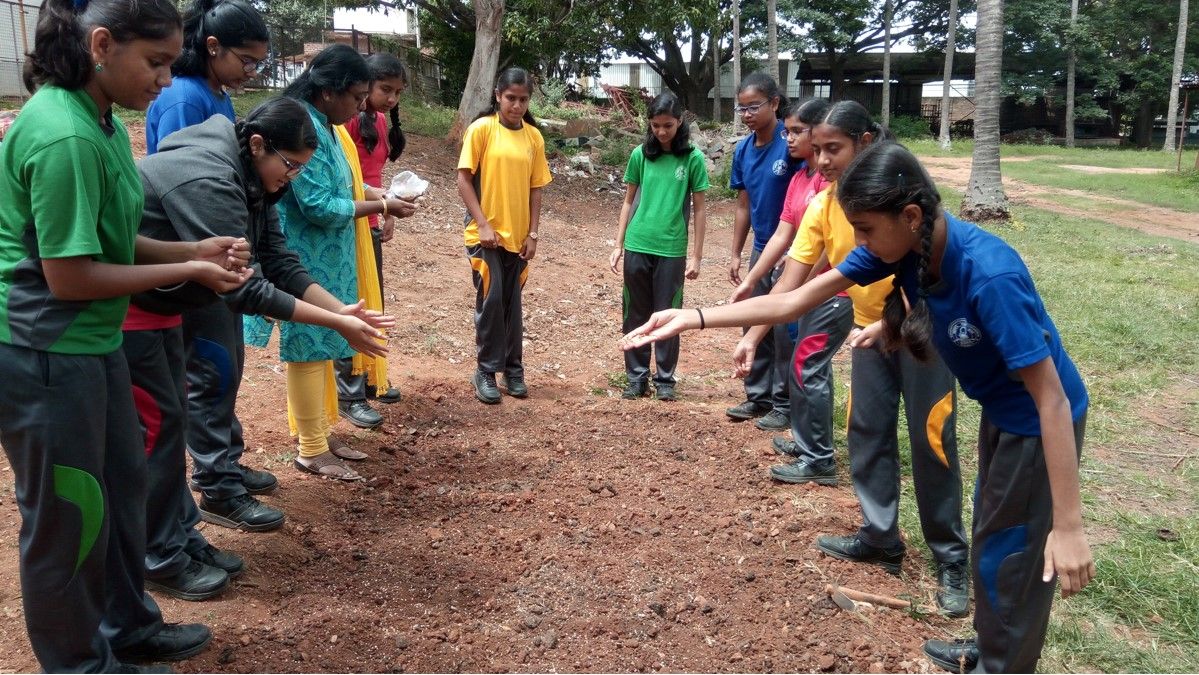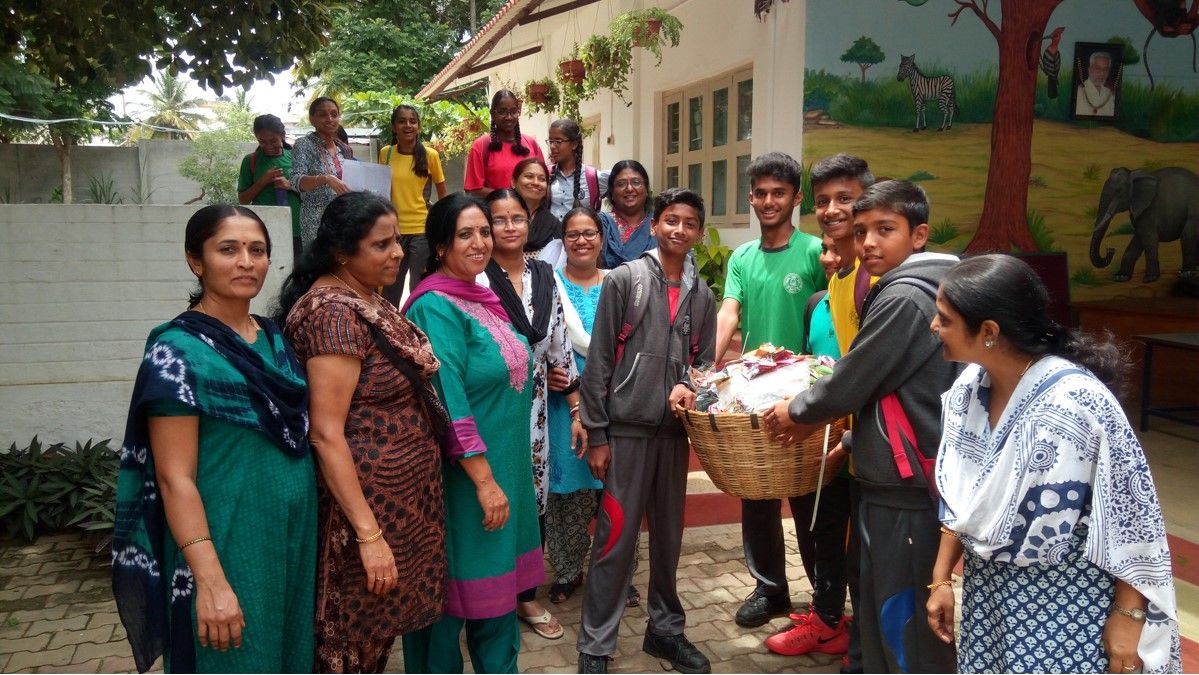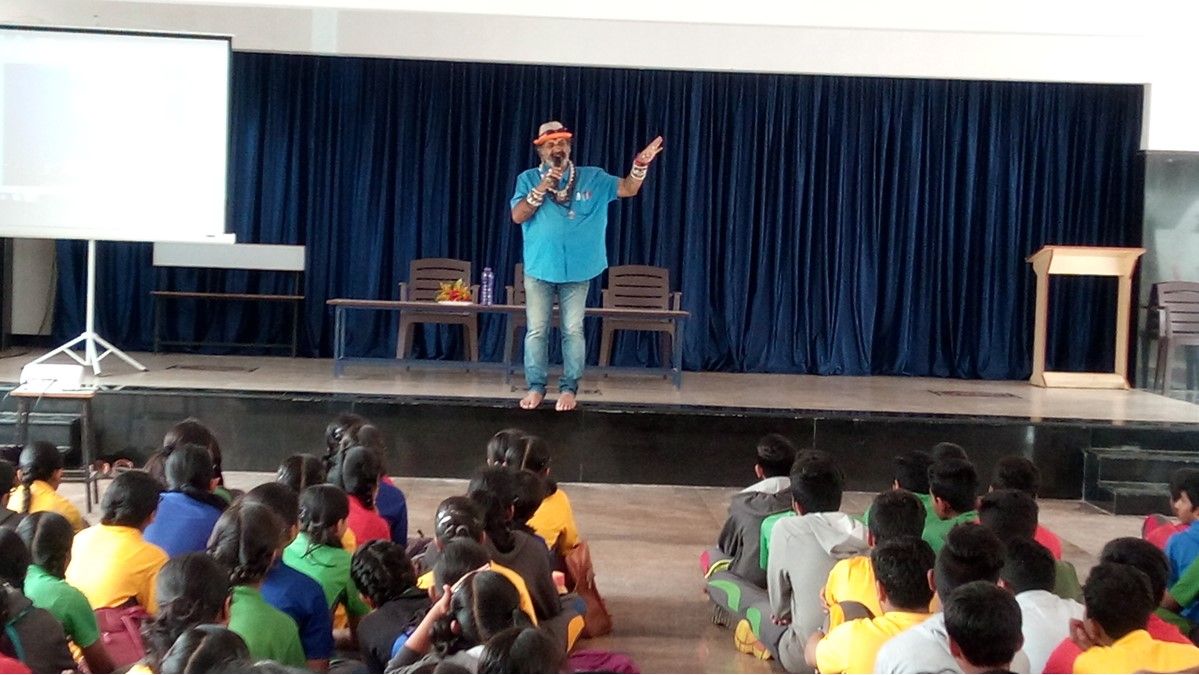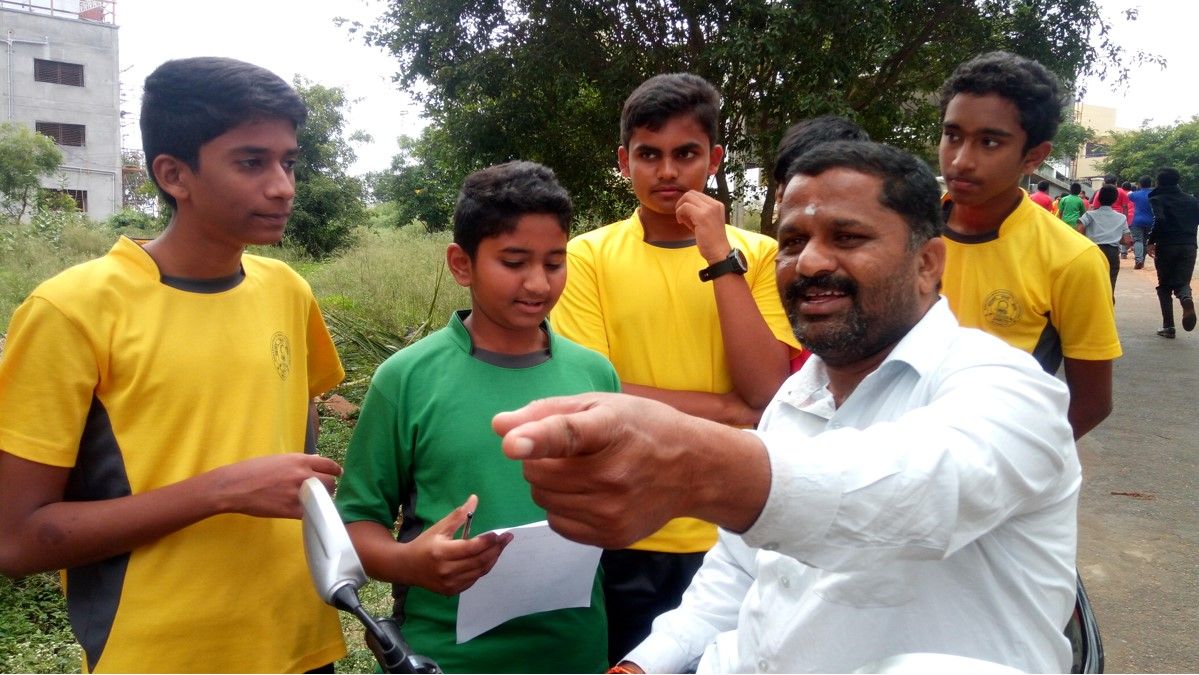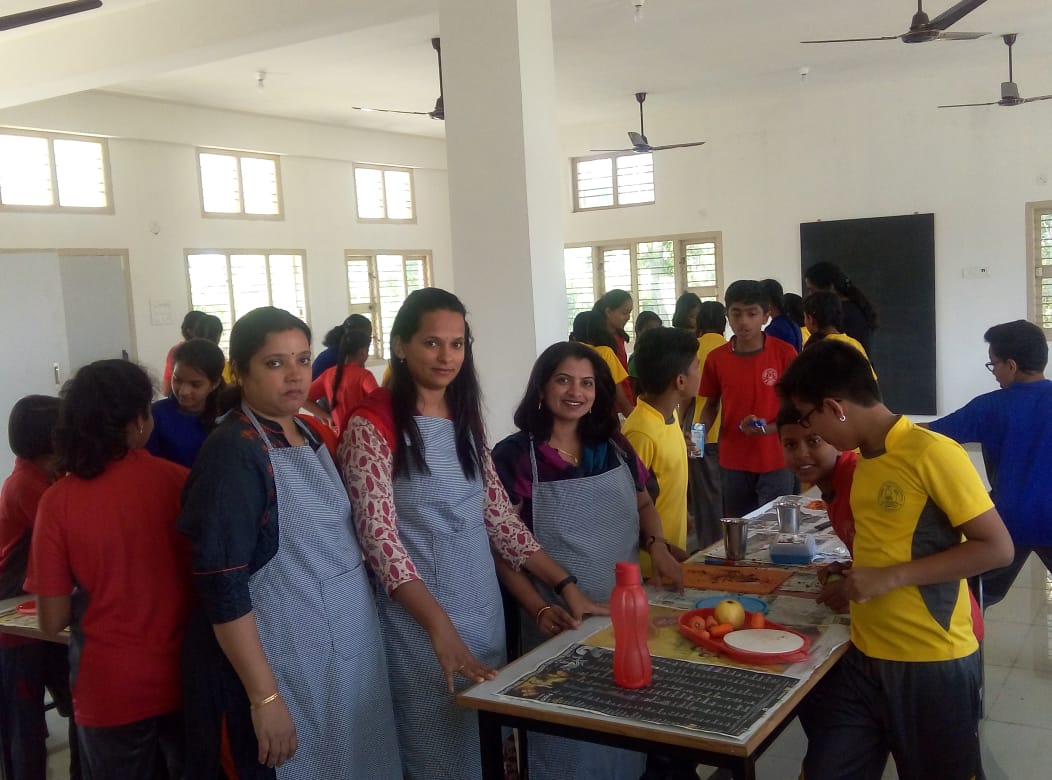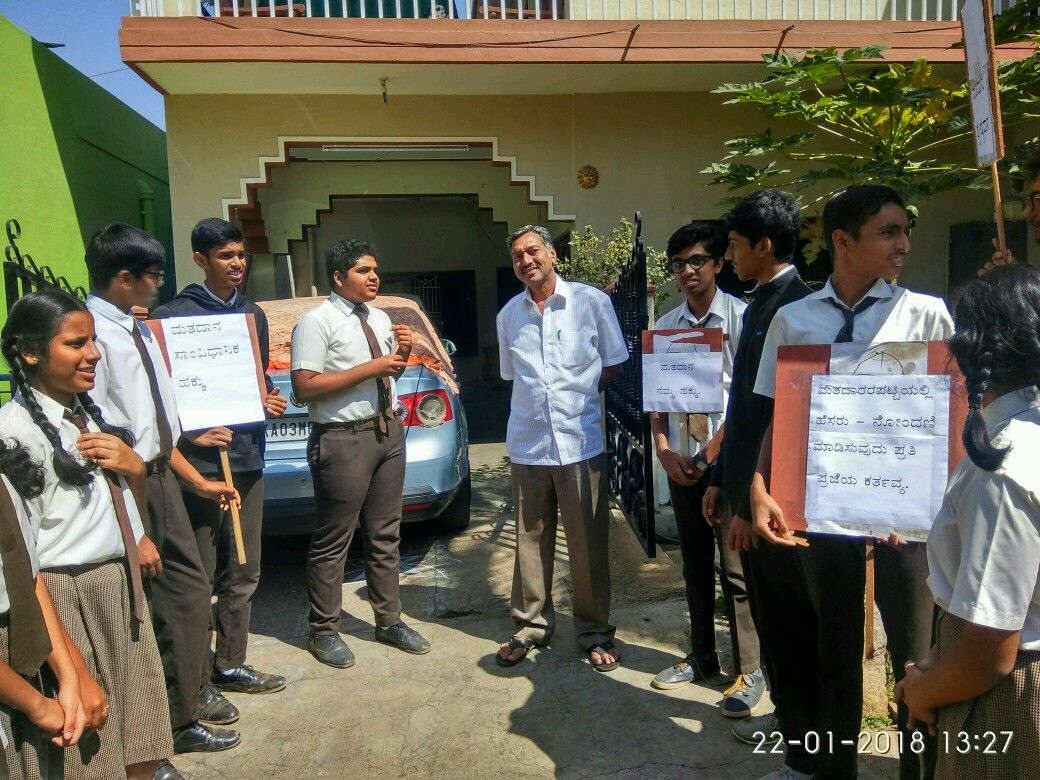 The Science Club of Pushkarini aims to create the right atmosphere for young minds to nurture and kindle curiosity and a desire to know more about the world around us, to develop a scientific temper and to experiment. Talks by experts, Doctors and Scientists, practical demonstrations, seminars and presentations by students and field trips are all a part of its activities.
The English Literary Club provides ample opportunities for the students to express ideas in their own imaginative way through a variety of activities. The in house literary journal 'Literary Renaissance' is a platform for those budding 'Shakespeares' and 'Ruskin Bonds' who will step out into the world nad wield their pens to change the future.
The Mathematics Club of Pushkarini enables students to relate the subject to the environment and to focus on the development of thinking and reasoning skills. The Mathematics Club helps students to learn concepts through different activities focused on concept building. The activities of the Maths Club aim at helping students bring the gap between the world of numbers and the real world.
Gardening Club
Children work in our small garden patch and grow greens and other vegetables which are then sold to the local community, the proceeds donated to charity.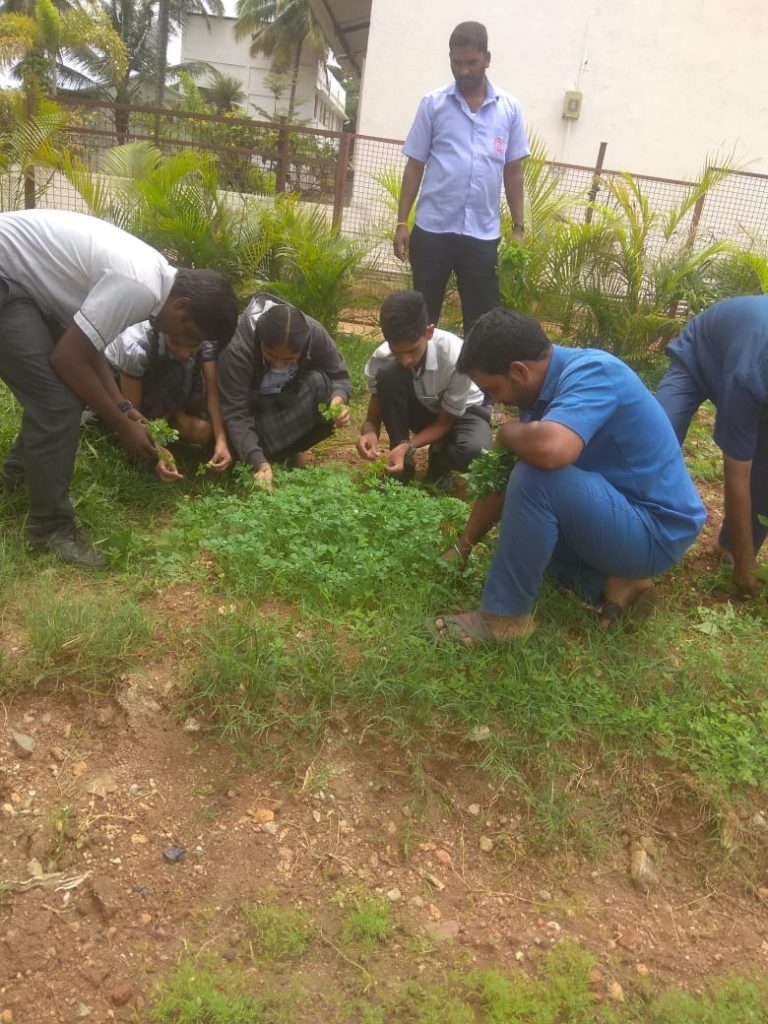 Health and Community Club Each individual's growth presents a different range of problems and requirements. This needs to be planned meticulously, executed with great sensitivity. Keeping this in mind our school has taken a step to inculcate health education by incorporating a health and community club into our curriculum. Through this club, healthy thoughts are imbibed in the tender hearts of our school through various programmers like skit on dengue fever, collage making on dengue and H1N1 and a Science exhibition, which highlighted the medicinal values of flowers and plants.
Apart from this children and teachers contributed wholeheartedly for the betterment of the needy by collecting various basic necessary daily items to be distributed to orphanages and old age homes. 'Commitment to Community' is the adage that every Pushkarinian lives by.
Art Club
Cooking Club