CELEBRATION OF INTERNATIONAL YOUTH DAY
12 Aug 2019
IDEALISM + ENERGY + ACTION = YOUTH
The International Youth Day is celebrated on August 12 each year to recognize efforts of the world's youth in enhancing global society. It also aims to promote ways to engage them in becoming more actively involved in making positive contributions to their communities.
The INTERNATIONAL YOUTH DAY was celebrated meaningfully by the students of class 7'A' through a short skit, where the children impressively presented a short skit on different roles played by the youth in the 21st century and various distractions which are victimizing the youth. Then the other group of children spread awareness on saving the youths with eye catching placards and with their informative and innovative words on COURAGE and KNOWLEDGE.
'TODAY'S YOUTH ARE THE FUTURE OF TOMORROW' was the concluding statement of the whole programme.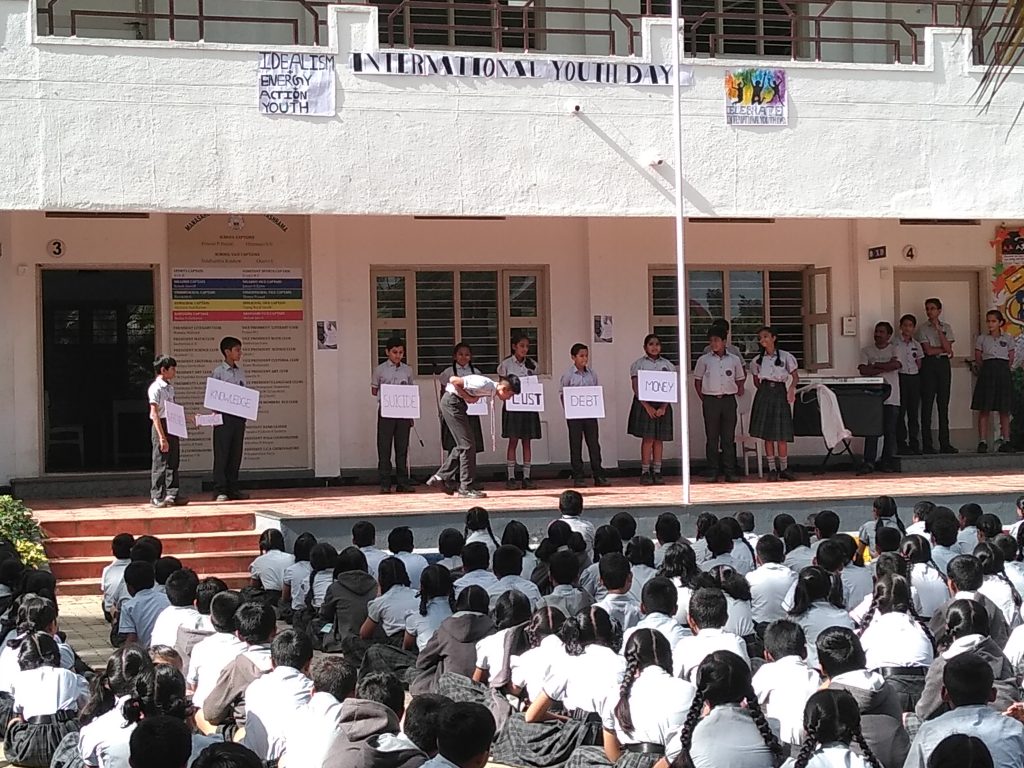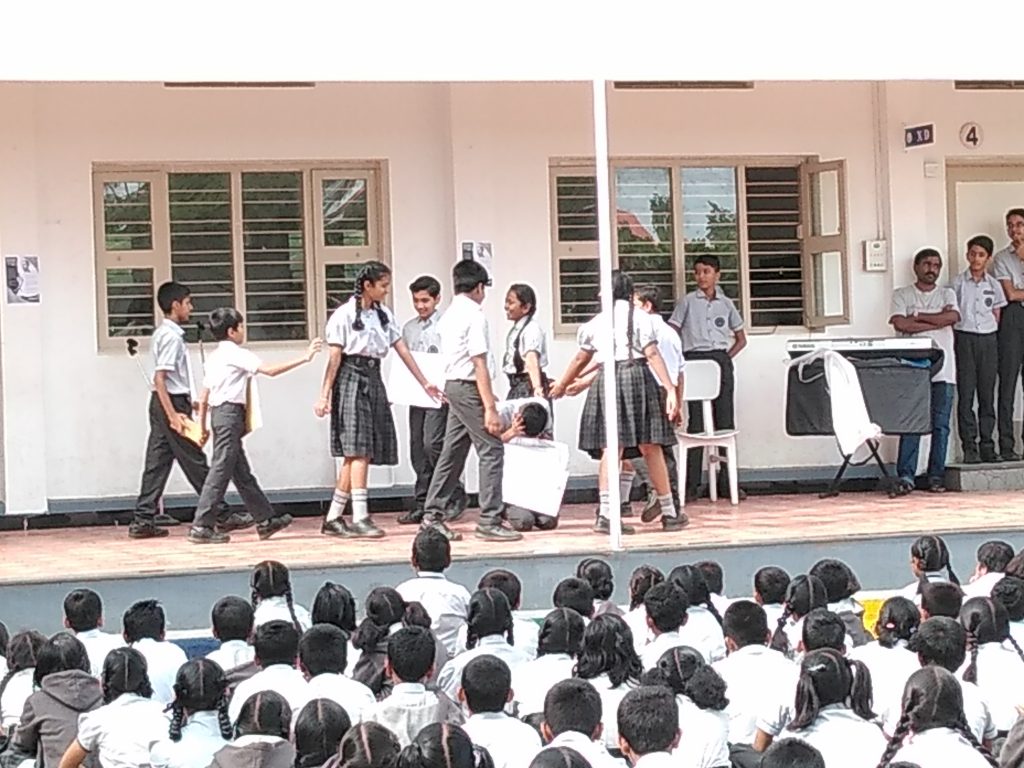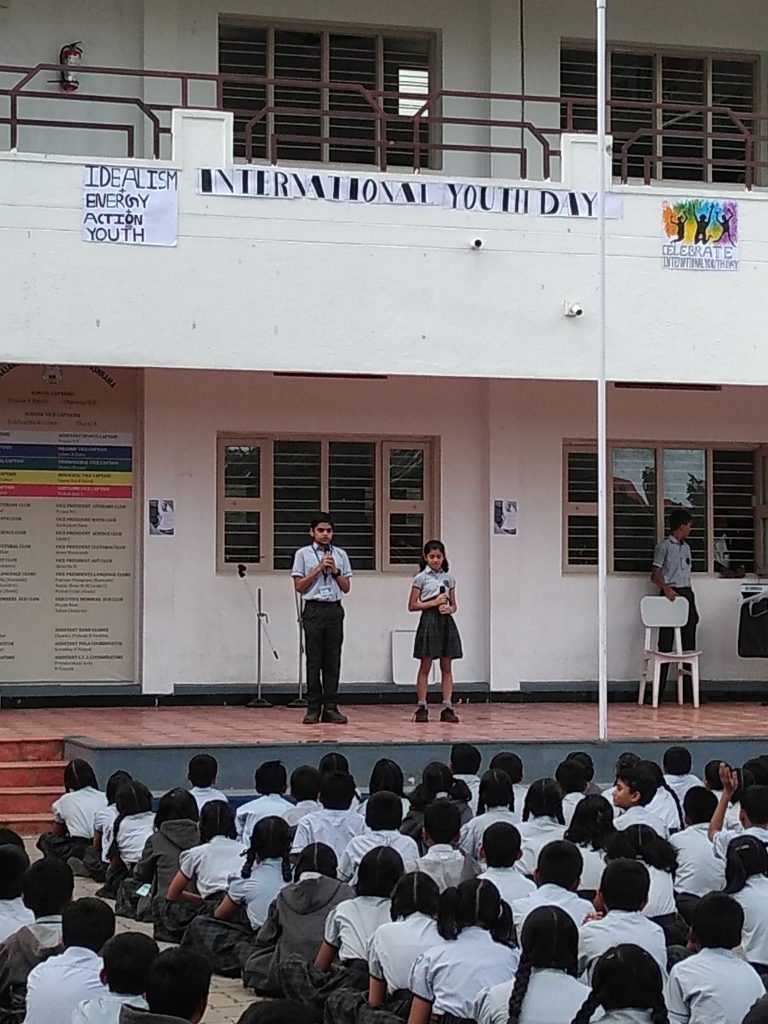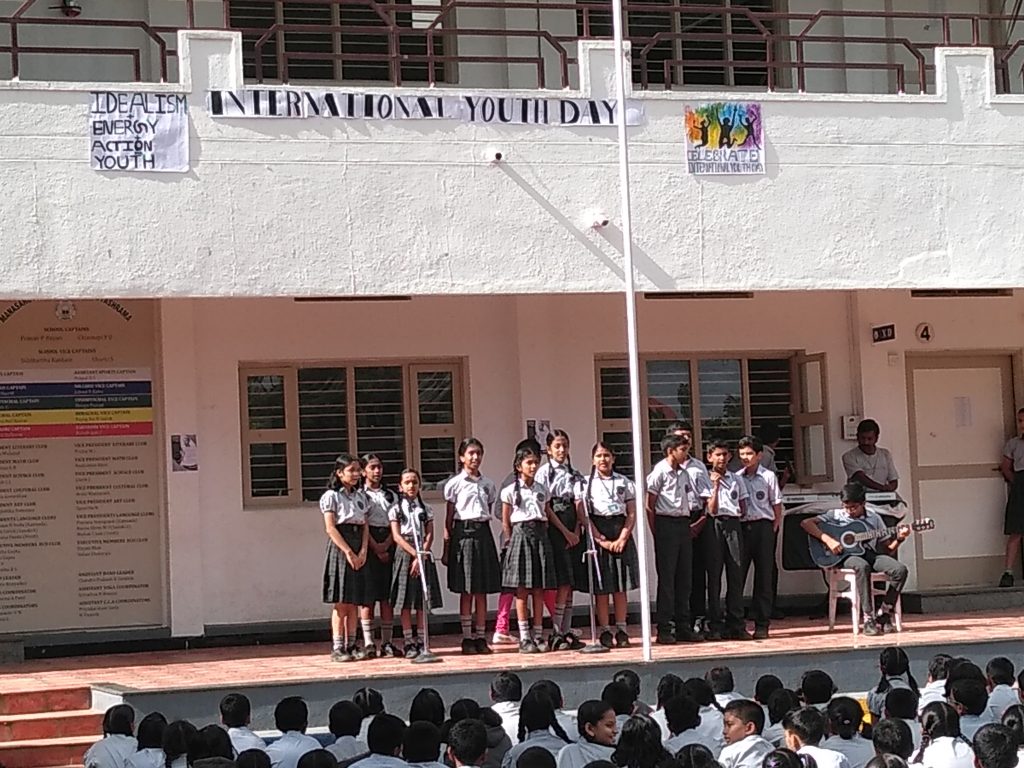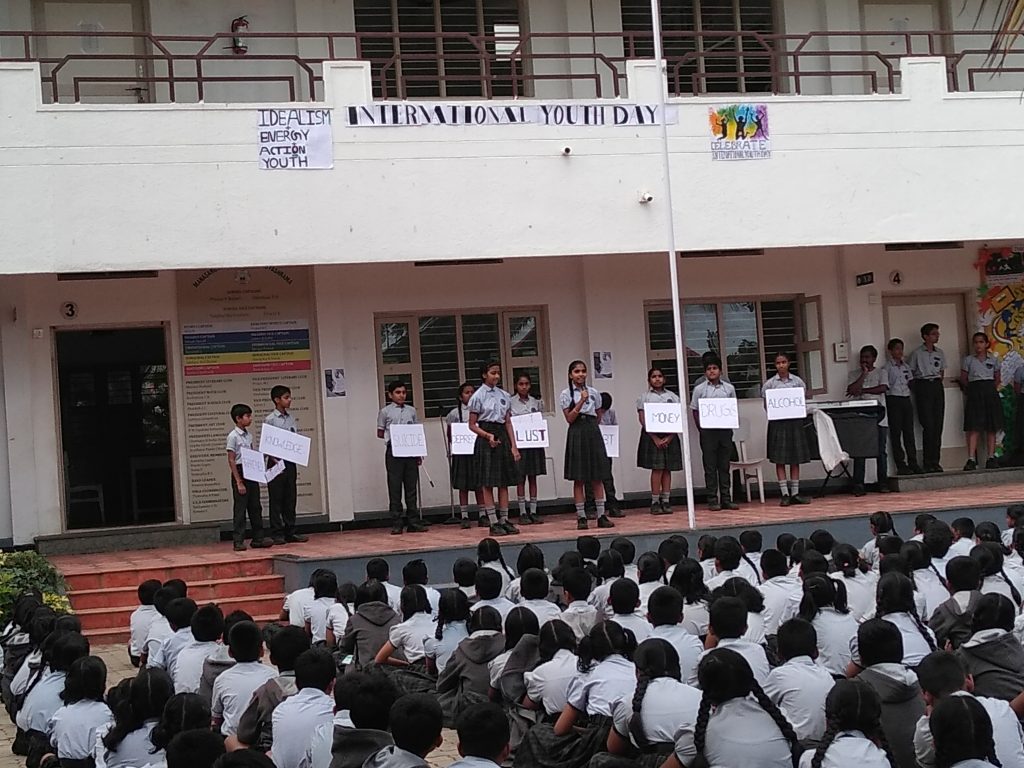 The gallery was not found!